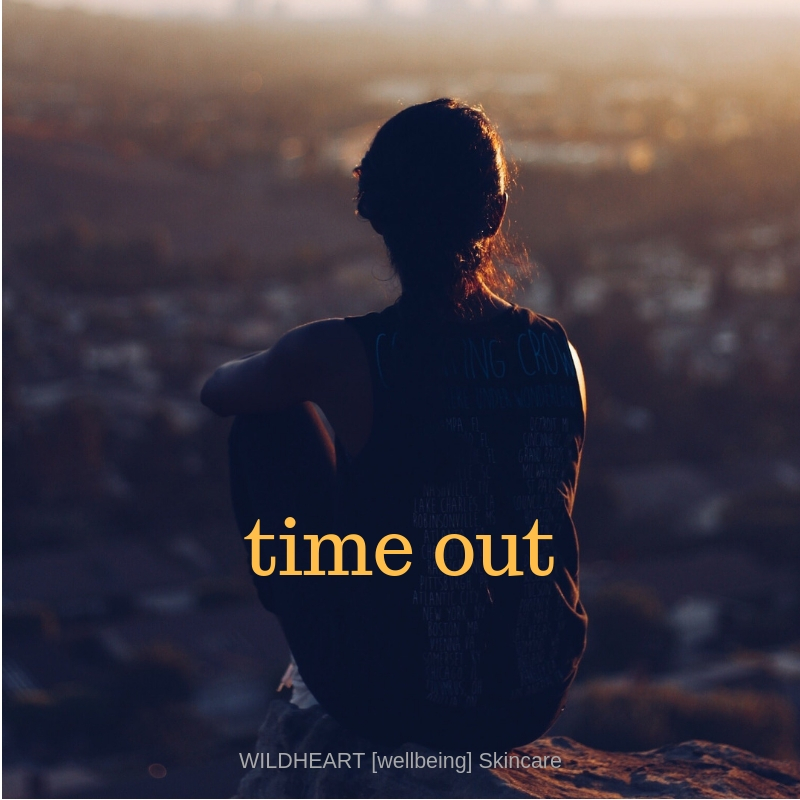 Easier said than done, I know!  But frankly, taking some time out for YOU not only benefits YOU but all those around you, too.
"Taking some regular, quality "time out" from your busy daily schedule helps relieve stress, can lower blood pressure, harmonise mood swings, help you sleep better and even help maintain a healthy weight" says Dr Mark McAuliffe (Acupuncturist)
Here we explore a few ideas on how to find this sacred time out in our crazy busy lives.
Just say "no" – It's okay to say "no" and to not feel bad about it because let's face it, saying "yes" to everyone and everything may not be serving you well.  Try letting go of a couple of social commitments, or free yourself up from the odd volunteer project, or let the dishes sit there for a few hours so that you can take time out for yourself.  Spreading yourself thin by doing it all can make you feel fatigued – mentally, emotionally and physically.
Find your center – A twenty-minute meditation or a yoga class can help you find your center (inner peace) and allow you to be in the moment.  The art of mindfulness meditation and movement helps you to feel more relaxed and calm, creating a space for you to just be.  Focusing on your breath allows you to let go of thoughts and mindless chatter freeing you from distraction, worry and overthinking.
Go green – Spending some alone time in nature is a sure way to feel connected and lift your spirits.  Mother Nature has a beautiful way of bringing peace and tranquility into our lives when we immerse ourselves in her beauty.  Whether its a walk in the park, spending time in your garden, taking a hike or bushwalk, going for a surf or swim in the ocean, take time out regularly to simply observe and enjoy nature.  It will lift your spirits!
Get creative with the Arts – Listening to classical music or another soothing favorite genre can be incredibly relaxing.  Spending some quiet time playing the piano, guitar or oboe for that matter, can take you away to another place. Immersing yourself in painting or drawing or other handicrafts provides a space for you to express yourself with a great sense of relaxation and satisfaction.   Dancing is another creative activity that can bring you great pleasure as well as exercise.  Being creative is a wonderful way to get in touch with your inner self.
Enjoy some "me time" activities – Taking time out to get lost in another world through reading a good book is a favorite of mine.  Even sitting down with a cup of tea to do some journalling can be productive and provide you with valuable personal insights.  Enjoying the challenge of a crossword or jigsaw puzzle can be lots of fun, while the stimulation is a great exercise for the brain and mind.
Learn something new – Why not take a pottery class or book in for that cooking course?  Learn how to play tennis or go kayaking.  There are lots of online courses that you can enjoy in your own home – maybe its time to learn that language you've always wanted to learn.  Attending a group workshop in your local community provides a forum for you to engage with others and develop new friendships while learning new stuff.
Talk to the animals – Research shows that just patting an animal can reduce your blood pressure and ease stress levels.  Having a pet offers you an opportunity to give love and be loved – it's a love like no other really.  Spending some quality time with your pet (or someone else's) by patting, playing, walking, talking or cuddling can be rewarding in many ways and can provide comfort and a sense of calm.  Studies have shown that pets can assist humans suffering from mental health issues such as depression, post-traumatic stress disorders, feelings of loneliness, etc.  Dogs especially encourage us to exercise daily and can provide a social platform too by going to the dog park or attending obedience training classes.
Book in for some pampering – An easy way to relax and de-stress the body, mind, and soul is to have a professional therapeutic treatment.  Acupuncture treatment is a great way to re-align your energy and harmonize the body.  When mixed with Chinese herbal formulas your registered practitioner can help increase your energy levels, relieve pain, improve sleep patterns, balance hormones, etc.  And let's face it, there's nothing better than a full body massage and a beautiful facial to feel like you've really been pampered.
So there you have it … a few ideas that I hope will inspire you to take some precious time out to nurture yourself so that you can better nurture others.  Of course, it takes some planning and a re-organization of your schedule, but with a little effort, YOU will totally reap the rewards.
With love,

Bethrene Laurenson
Founder + CEO, WILDHEART [wellbeing] Skincare
Co-owner + Practice Manager, Morningside Acupuncture & Natural Therapies Healing Sanctuary