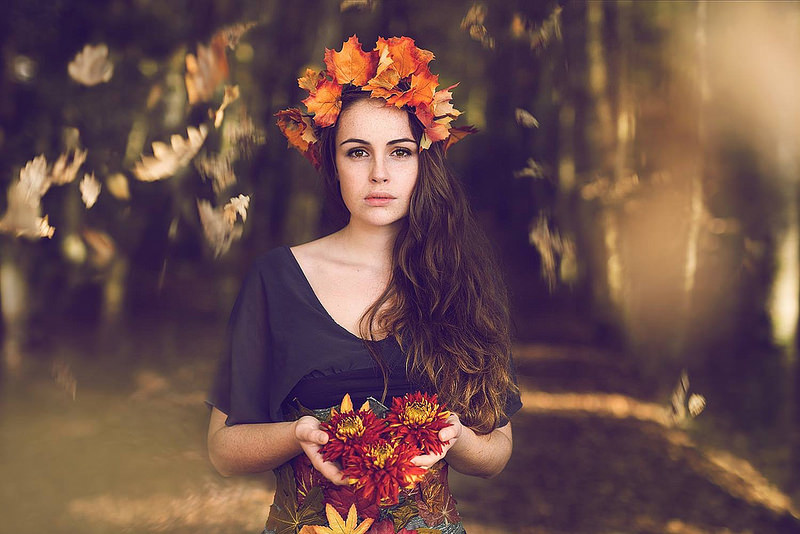 While switching to a good moisturizer at the first sign of dry skin can definitely prove helpful, preventing conditions that will increase the dryness can also be a huge benefit.  For both men and women, having a hydrated, glowing complexion is a good look all year round!
CONSIDER YOUR ENVIRONMENT
Be mindful of harsh air conditioners such as those in the confines of your car, office, and home.  Air conditioning can take its toll on our skin by keeping it dehydrated.  Consider placing a humidifier in the room where you spend the most time to increase the moisture level in the air – this can help the skin's barrier stay hydrated.
YOU ARE WHAT YOU EAT
With a direct connection between the gut and skin health, increasing your daily intake of good fats may help improve the condition of dry skin.  Good fats such as unsaturated fats and omega-3s are known as healthy fats and they play a huge role in producing healthy skin cells, hair and nails.  Adding nourishing foods such as walnuts, olive oil, avocados, and oily fish to your diet can be a great start.
WHAT ARE YOU DRINKING?
Putting down that glass of wine or cutting back on the number of coffees each day can also be a very good idea.  They are diuretics and can cause dehydration which shows in our complexion and the condition of our hair.  Which leads me to the next tip – drink tons of water (well, maybe not tons, but lots, for sure!).  Purified water, at least 2 liters per day will help your body glow on the inside and the outside.
SHED THOSE DEAD SKIN CELLS
Using a gentle, natural exfoliator will help remove dead skin cells that would otherwise accumulate and sit on the surface of the skin making the skin look dull and lacking luster.  Remember to be gentle on your face though – avoid harsh, rough, scratchy exfoliation.  Try a face mask with natural ingredients like papaya and pineapple enzymes which will naturally exfoliate the skin due to their active enzymes papain and bromelain.   Now that the skin is clean and buffed, serums and moisturizers can really go to work!
SMEAR ON A SERUM
No matter whether it's summer, autumn, spring or winter the skin gets attacked by free radicals causing blemishes like sunspots (pigmentation marks) and the break-down of collagen resulting in premature lines and wrinkles.  But there is good news … year-round usage of a high quality alcohol-free antioxidant serum is perfect to have in your skincare armor to battle free radicals.  Easy to use, both morning and night applied before your moisturizer, serums are great for guys and gals.
MOISTURISE EVERY SINGLE MORNING
Do yourself (and your skin) a favor and stick to a daily skincare regime both morning and night.  One of the best combinations when it comes to a dynamic morning moisturizer is Vitamin C and Hyaluronic Acid.  This amazing duo is known for their healing qualities, promote collagen production and assist in hydration.  Other vitamins like Vitamin E and CoQ10 can be advantageous to promoting a healthy, glowing complexion.
BE HEAVY HANDED WITH YOUR NIGHT CREAM
Perhaps one of the most effective things you can do for dry skin is to change from lotions to creams, especially when it comes to your nighttime moisturizer.  A heavier, richer night cream containing plant peptides, fruit stem cells, and nutritious organic oils is a sure way to feed your skin and rid it of dryness.  Being a little heavy-handed with your night cream is a good way to go when you're suffering from dry, scaly skin.  Often, being a little more generous is required for just a short period of time before you start to see some welcome improvement.
THROW AWAY YOUR HARSH CLEANSER
Harmful ingredients can be found in many skincare products on the market, even cleansers.  A lot of the "nasties" can strip your skin of its natural oils so forget those drying face washes.  Instead, opt for a creamy cleanser with natural, safe and nourishing ingredients that will revitalize your skin whilst thoroughly cleaning it.  A cleanser that doubles as an eye make-up remover are an added bonus.
HYDRATE … AND HYDRATE AGAIN
When it comes to a daily skincare routine the general rule is to cleanse, tone and moisturize your skin.  However, often the toner part of that equation contains alcohol which is a no, no because of its harsh, drying effects on the skin.  Instead, swap your toner for a natural hydration mist that can be sprayed onto your face and décolletage at any time of day and night.  Spritzing your skin not only adds some valuable hydration but is quick and easy when you can keep it in your handbag, glove-box and desk drawer.  A good quality hydration mist can become your new best friend when traveling too, especially on long flights.
Article by Bethrene Laurenson, CEO + Founder WILDHEART [wellbeing] Skincare